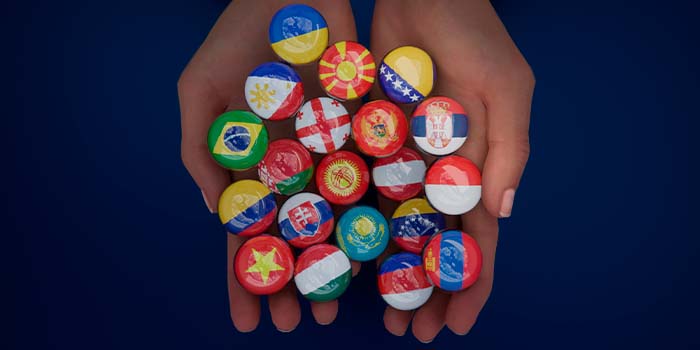 Foreign recruitment
By obtaining Qualified Employer status, the WHC Group is prepared to support its domestic and international customers in stable operations and continuous development with employees from distant labour markets.
In addition to Serbia and Ukraine, in the future we will be able to make available to our partners the labour supply of fifteen other non-EU (third country) countries in shortage occupations - whether blue-collar or white-collar jobs, these more distant labour markets will become accessible.
The long-term benefits of employing workers in our country in the right conditions are for companies, for all their workers, and for the country. Labour from third countries is necessary for the stable growth of Hungary's economy. Many of the jobs that exist now will be maintained in the future because companies can fill the vacancies.
The following third-country nationals are eligible for preferential employment under qualified employment status:
OUR SERVICE PROCESS:

LOCAL RECRUITMENT, SCREENING AND SELECTION AS THE MOST IMPORTANT ELEMENT OF THE PROCESS:
full implementation in close cooperation with our partners,
local recruitment team and presence in the country,
a tailor-made recruitment strategy based on a needs assessment from the client,
providing pre-screened candidates with photographic CVs and summary information, and conducting a video interview for the client.
IN COOPERATION WITH THE COMPETENT AUTHORITIES, WHC UNDERTAKES TO:
manage the work visas,
obtain all the necessary official permits and notifications
(labour registration, residence permit, social security number, tax account application, bank account opening),
travel and accommodation.
ON REQUEST:
medical examinations,
after admission, the integration process with the employer,
the provision of an interpreter to avoid language difficulties.
WHY IS IT BENEFICIAL TO EMPLOY THIRD-COUNTRY WORKERS?
many of them support family members left at home and take jobs in the hope of better living conditions
want to work as much and as hard as possible
strive to prove themselves to their employers, so they do their job conscientiously
lower turnover rates when they are used
adapt easily, are receptive to new things, learn quickly
their culture includes respect for work and appreciation and gratitude to their employer.
If you have any questions about the employment of third-country workers, please contact our responsible adviser: